Welcome
to
Bunnie's Spirit Keeps Going!



I am "Bunnie" fighting with
"Site Fights High" in the site fights!


Please, click here to cast your vote for us!!



This beautiful globe was made
especially for me!! :o)
Thank you so much Lady Lavendar!
(Click on her name to see her beautiful site)


What a great week in the Rabbitden!!! :o)
Two great awards after a tough week!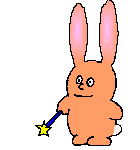 Woohoooooo!! Going to the WarZone!! :o)



I won The Spirit Page Award!! :o)

Congratulations!
It gives me the greatest pleasure
to present to you; on behalf of
DSpirit, the Spirits, Fairies, Wee Ones and myself;
the Spirit Award
for showing such tremendous Spirit!
Your Spirit shines so brightly for all to see.
Thank you for sharing it with us!
May your wishes all come true,
DStarCatcher
DRealm of DSpirit Co-Leader
Spirit Coordinator
~**~**~**~**~**~**~**~**~**~




The Most Spirited Fighter of the week ,
is in honor of those who have truly found the Spirit of The Site Fights.
They are the Fighters that share their Spirit
everywhere they go. They have Spirit for all,
and enjoy searching The Site Fights to share their Spirit!
They are the Fighters that have won The Spirit Award
The Most Prestigious Award.
I am extremely proud to present you with
the Most Spirited Fighter Award for this week!
Your Spirit is so bright... it shines
throughout the entire Site Fights!

Congratulations,
DSpirit
DRealm of DSpirit


Click here to cast your vote for us!! Thanks!


Sign My Spiritbook
View My Spiritbook
"Little Rascals" Graphics